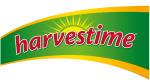 Veggie Kota

Ingredients
1 Medium Aubergine (sliced)
Salt & pepper
60ml Flour
1 Egg (beaten)
60ml Breadcrumbs
½ Onion (sliced)
1 TBSP Oil
1 tsp Coriander Seeds
30ml White Wine Vinegar
60ml Mayonnaise
30ml Honey
1 TBSP Wholegrain Mustard
1 medium Avocado (sliced)
Directions
Prep Time: 15 minutes
Cooking Time: 20 minutes
Serves: 2
Heat up the oil, and fry the Harvestime chips until golden. Set aside on a paper towel.
Slice the aubergine into thick slices, and season with salt & pepper. Coat the aubergine with flour and remove excess flour.
In two separate bowls, add the breadcrumbs and the beaten egg. First dip the aubergine into the egg and then the breadcrumbs.
Fry the crumbed aubergine until it's golden brown. Set aside to cool.
In a small saucepan, on low heat, add the oil and fry the onions for 10 minutes stirring occasionally.
Add the coriander seeds and lastly the vinegar. Let it simmer until it's reduced to a thick and glossy consistency. Set aside to cool.
In a medium bowl, add the mayo, honey and mustard. Mix well until combined.
To assemble, fill the bread with chips, followed by the crumbed aubergine, next the caramelized onions and lastly the sliced avocado. Drizzle the honey mustard sauce over the avocado and serve.
#HarvestimeKota #KotaRecipe #MakeMealsGoFurther