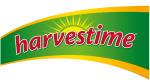 Potato Chips 900g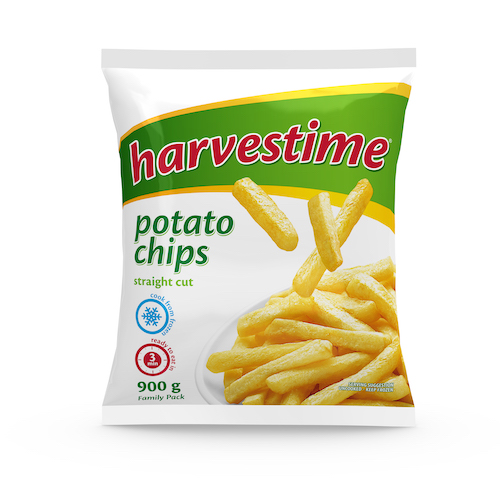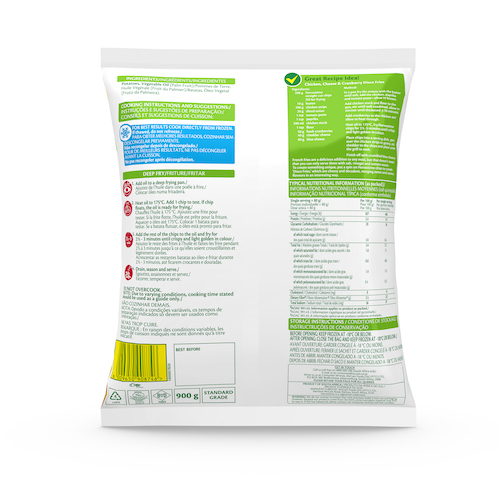 Product Information
Potatoes, Vegetable Oil (Palm Fruit). *Naturally
Enjoy your chips without the concerns about being unhealthy. Harvestime Straight Cut Chips are low in sodium, contain less fat and are cholesterol free, helping the family maintain their blood pressure. Now you can worry less about peeling and chopping and think more about what you'll have your chips with. Serve with a dip or seasoning of your choice.
No peeling or chopping required. Ready to cook. No preservatives. 
Storage Instructions
Before opening: keep frozen at -18°c or below.
After opening: close the bag and keep frozen at -18°c or below.
Cooking Instructions and Suggestions
FOR BEST RESULTS COOK DIRECTLY FROM FROZEN.
The following cooking instructions are approximate guidelines for 500 g of product. For different quantities adjust cooking times accordingly. If thawed, do not refreeze.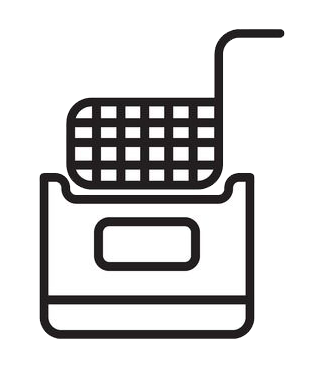 DEEP FRY
Add oil to a deep frying pan.
Heat oil to 175°C. Add 1 chip to test. If the chip floats it is ready for frying.
Add the rest of the McCain Fry Chips to the oil and fry for 3 – 3½ minutes until crispy and light golden in colour.
Drain, season and serve.
DO NOT OVERCOOK.
NOTE: Due to varying conditions, cooking time stated should be used as a guide only.
TYPICAL NUTRITIONAL INFORMATION (as packed)

 

Single serving = 80 g

 

Per 100 g

Per 80 g serving

Energy (kJ)

490

392

Protein (g)

2.0

1.6

Glycaemic Carbohydrate (g)

18

14

      of which total sugar (g)

<0.5

<0.5

Total Fat (g)

3.5

2.8

      of which Saturated Fat (g)

1.8

1.4

      of which Trans Fat (g)

<0.1

<0.1

      of which Polyunsaturated Fat (g)

0.5

0.4

      of which Monounsaturated Fat (g)

1.3

1.0

Cholesterol (mg)

<1

<1

Dietary Fibre# (g)

2.3

1.8

Total Sodium (mg)

27

22

Information applies to product as packed. #AOAC 991.43.