Home

>

Beef Short Rib & Dumpling
Beef Short Rib & Dumpling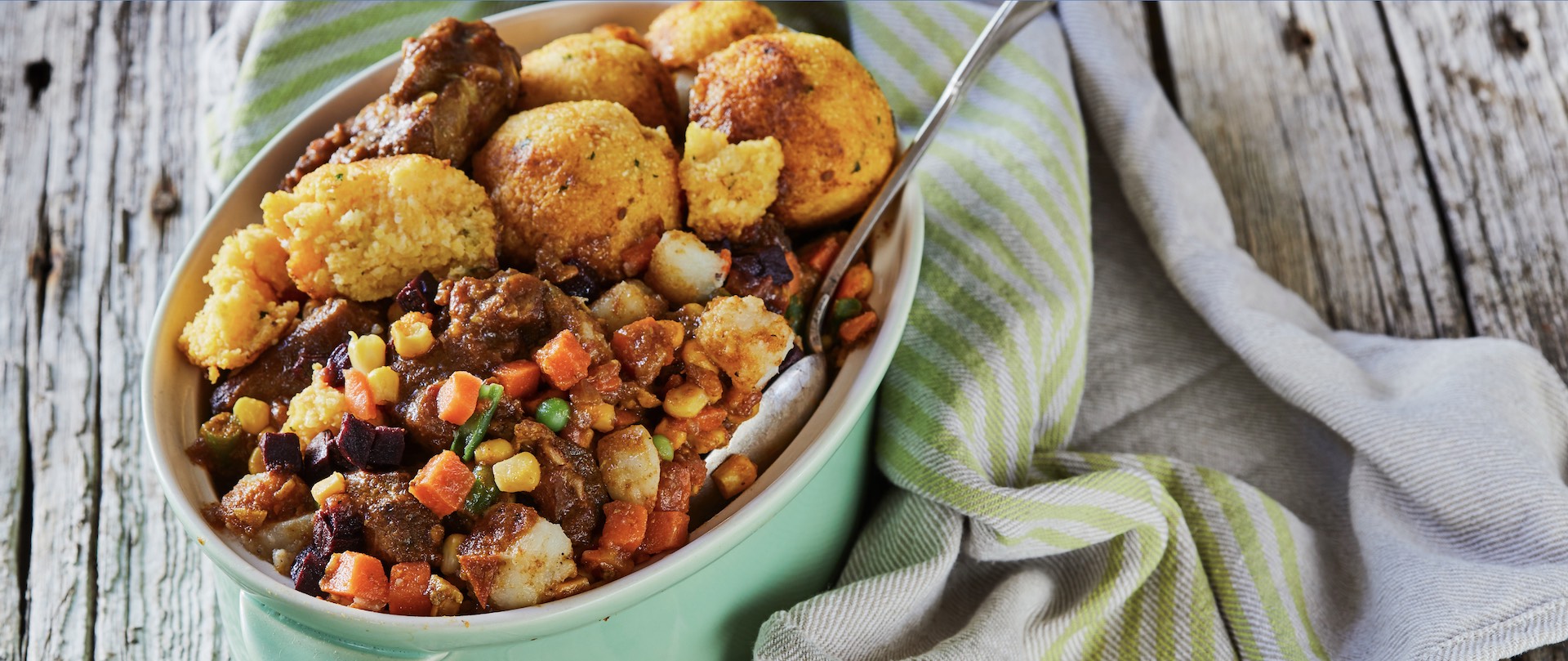 Ingredients
Shortrib Ingredients
3 Cups Harvestime Diced Beetroot.
2 Cups Harvestime Diced Potatoes
1 Cup Harvestime Mixed Vegetables
1 kg Beef Short rib, cut into cubes
1 Cup Flour
1 Teaspoon Pepper
½ Teaspoon Curry Powder
150ml Oil
15g Tomato Paste
2 Onions, roughly chopped
4 Cloves Garlic, peeled and cut in half
4 Fresh Tomatoes, roughly chopped
500ml Coke or Cola Flavoured Drink
Salt and Pepper to taste
Pap Dumpling Ingredients
1 kg prepared pap, slightly cooled
300g Hard White Cheese, Grated
10g Chopped Fresh Parsley or 2 Teaspoons Dried Parsley
1 Teaspoon Course Black Pepper
100g Melted Butter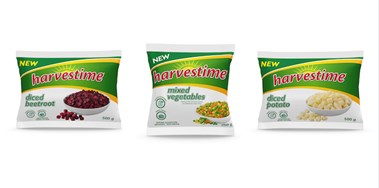 Directions
Prep Time: 30 minutes
Cooking Time: 120 minutes
Serves: 6 -8 portions
Dust the short-rib in the flour and dried Spices.
In a deep pot, heat the oil and brown the short-rib pieces until dark.
Remove the short-rib from the pot and sauté the onions and garlic until soft.
Add the tomato paste, short-rib and remaining flour mix and incorporate well.
Add tomatoes and cola gradually while stirring to eliminate the formation of lumps.
Cover the mix with cold water and simmer over a gentle heat with the lid on for 90 minutes or until the meats start to come off the bone.
Remove the lid and add all the vegetables.
Allow to simmer uncovered for a further 30minutes, or until the sauce has reduced sufficiently.
For the dumpling, mix all ingredients well and season to taste.
Roll in to golfball-sized rounds chill until needed.
Once the short-rib is ready, drop the dumplings in to the pot and simmer gently with the lid on for 10 to 15 minutes until warmed through.
#MakeMealsGoFurther