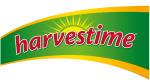 Chakalaka Kota

Ingredients
500g Stewing beef
1 Beef Stock
2 Bay Leaves
500ml Water
2 TBSP Oil
1 Large Onion (finely chopped)
1 Green pepper (finely chopped)
1 TBSP Garlic (crushed)
1 TBSP Curry Powder
1 tsp Paprika
1 tsp Ground Cumin
2 TBSP Tomato paste
2 cups Grated Carrots
1 Canned Tomato
Salt & pepper
Sweet chilli sauce
Directions
Prep Time: 3 Hours 30 minutes (to marinade & prepare beef)
Cooking Time: 
Serves: 4
In a large pot, add the stewing beef, beef stock, bay leaf and water. On medium heat, let that simmer for 2 hours. Stirring occasionally.
Once meat is tender, remove from pot and set aside to cool. Keep remaining stock aside as well.
In a large saucepan, add the oil and fry the onion and green pepper for 5 mins. Add the garlic and fry for a further 2 minutes until fragrant.
Add the curry powder, paprika and cumin and fry for 3 minutes, and add the tomato paste and fry for a further 3 minutes.
Add the grated carrots and cook for 8 minutes until the carrots have softened. Add the canned tomato and stir well. Add the cooked meat to the mixture and remaining stock. Add salt and pepper & simmer on low heat for 1 hour.
Add the sweet chilli sauce and stir well. The stew should be thick and the meat should be tender.
To assemble, add the stew to the bread.
Serve with Harvestime Straight Cut Potato Chips and enjoy.
#ChakalakaKota #KotaRecipes #MakeMealsGoFurther