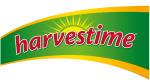 Burrito Kota

Ingredients
1 Onion (finely chopped)
2 TBSP Crushed Garlic
1 tsp Paprika
1 TBSP Tomato Paste
500g Beef Mince
30ml Tomato Sauce
30ml Sweet Chilli Sauce
½ cup Water
30ml BBQ Sauce
½ cup Tomato (chopped)
¼ cup Red Onion (finely chopped)
¼ cup Cheese (grated)
Directions
Prep Time: 10 minutes
Cooking Time: 20 minutes
Serves: 1
In a medium saucepan, fry the onion until soft. Add the garlic and fry for a further 3 minutes until fragrant.
Add the paprika and fry for 3 minutes. Add the tomato paste and fry for a further 2 minutes.
Add the mince and sauté until fully browned on low heat. Add the tomato sauce and sweet chili sauce, stir until well combined.
Add the water and cover to cook for 10 minutes.
Heat up the oil, and fry the Harvestime chips until golden. Set aside on a paper towel.
To assemble, place the chips on the bread. Add the savoury mince, drizzle the sauces over the meat and sprinkle the tomato and onion on top of the mince. Lastly sprinkle the cheese, serve and enjoy.
#BurritoKota #MakeMealsGoFurther