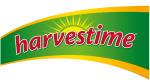 Beef BBQ Rib Kota

Ingredients
100g Harvestime Potato Straight Cut Chips
500g Beef Ribs
1 TBSP BBQ Spice
1 tsp Paprika
Salt and pepper
900ml Beef stock
½ cup Tomato sauce
½ cup Sweet Chilli sauce
¼ cup Worcestershire sauce
2 Rashes Bacon
1 cup Flour
1 tsp baking Powder
½ cup Ice Cold Water
1 Onion


Directions
Prep Time: 3 hours for marinade and ribs
Cooking Time: 20 minutes
Serves: 1
Pre-heat the oven to 180C
Combine all the spices and dry rub the ribs until well coated. Place in the oven and roast for 1 hour covered with foil.
Remove from heat and add beef stock. Cover with foil and return to over for a further 2 hours.
To make the BBQ sauce, combine all the wet ingredients in a small bowl, microwave for 3 minutes while stirring every 1 minute interval. Set aside to cool.
In a medium saucepan, fry the bacon until crispy. Set aside.
In a medium size bowl, add flour, baking powder, water, and gently whisk until reaches smooth consistency.
Cut the onion into thick circular chunks, and separate into rings. Dust the rings with flour and dip into the batter, making sure to cover the entire onion ring.
Fry the onion ring until golden and set aside.
Remove ribs from the oven, and baste using the BBQ sauce previously made. Return to the oven and broil for a further 8 minutes.
Remove from oven, cool down slightly. Remove the bones from the meat (should be tender enough to remove)
Heat up the oil, and fry the Harvestime chips until golden. Set aside on a paper towel.
To assemble, place the chips into the bread, followed by the crispy bacon, BBQ ribs and lastly crispy onion ring.
Serve and enjoy.
#BeefBBQribKota #Kota #MakeMealsGoFurther