Home

>

Sweet & Sour Country Mix Pie
Sweet & Sour Country Mix Pie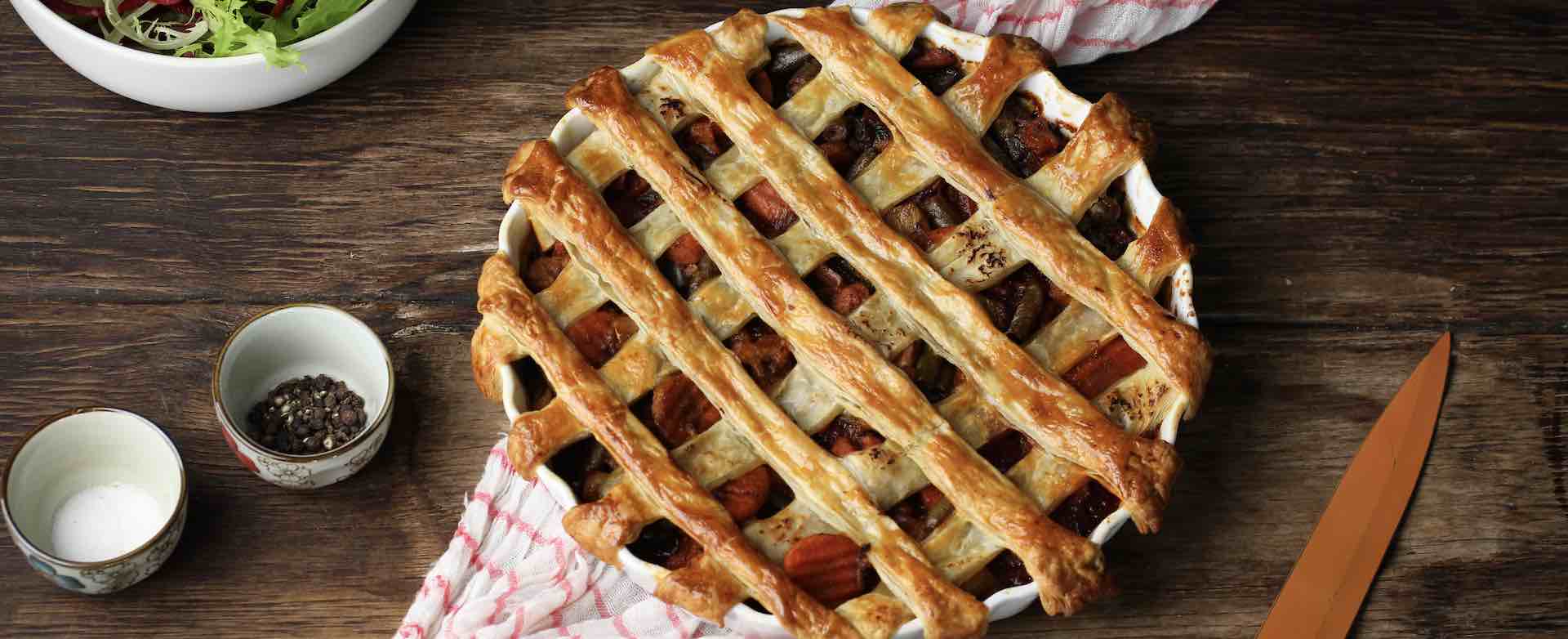 Ingredients
30ml Oil
½ Onion (finely chopped)
2 tsp Crushed Garlic
Salt and pepper
½ Roll Puff Pastry
1 Egg
For the Sauce:
125ml Tomato Sauce
60ml Worcestershire sauce
125ml Orange Juice
45ml Brown Sugar
30ml Vinegar
Salt and Pepper
Directions
Prep Time: 15 -20 minutes
Cooking Time: 15 -20 minutes
Serves: 6
Preheat the oven to 180℃.
Prepare the Harvestime Country Mix as per instruction. Set aside.
In a small saucepan, add all the sauce ingredients and simmer on low heat until it becomes thick and glossy. Add orange juice if mixture is too thick. Set aside to cool.
In a saucepan, add the oil and fry the onion until it becomes translucent. Season and add garlic and fry for 2 minutes.
In a medium casserole dish, add the vegetables and gently stir in the sauce.
Roll out the puff pastry onto a lightly floured surface about 5mm thick.
Cover the vegetables with the pastry and make a small incision in the center for steam to escape.
Brush the pastry with the egg and bake for 15-20 minutes or until golden brown. Serve while warm.
#MakeMealsGoFurther