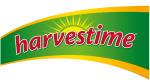 Pilchard Curry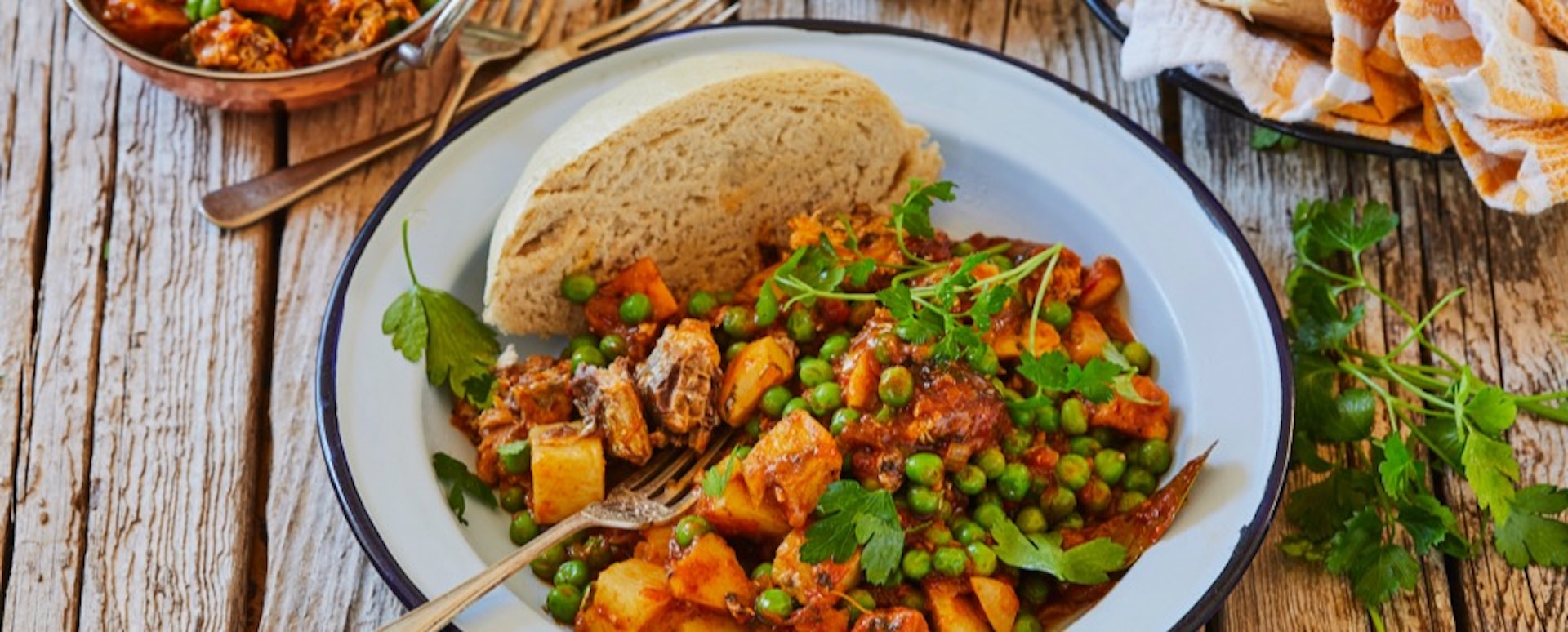 Ingredients
2 Cups Harvestime Diced Potatoes
2 Cups Harvestime Green Peas
2 Cans Pilchards in Tomato Sauce
4 Whole Tomatoes, grated
1 Teaspoon Garlic crushed
1 Onion, thinly sliced
1 or 2 Red Chillies (to taste), split open lengthways
2 Bay Leaves
½ Teaspoon Sugar
2 Teaspoons Curry Paste
10g Fresh Coriander, roughly chopped
Steamed Bread Ingredients
2½ Cups of Cake Flour
1 Tablespoon Sugar
500 ml Warm Water
2 Teaspoons Instant Active Yeast
1 Pinch Salt
Directions
Prep Time: 10 -15 min
Cooking Time: 15 -20 min
Serves: 4 - 6 
1. For the Chutney, fry the onions until soft and translucent.
2. Add the garlic, curry paste, herbs and spices and fry for an additional 3 minutes until fragrant.
3. Add the fresh tomatoes, chillies and diced potatoes and simmer over a low heat until the sauce has thickened and the potatoes are tender.
4. Season with sugar and vinegar according to taste.
5. Remove the chillies and bay leaves.
6. Decant the pilchards from the can and discard of any bone and skin.
7. Roughly flake the Pilchards into the chutney mix, adding the peas and the tomato gravy from the can as well.
8. Warm through thoroughly and adjust seasoning if needed.
9. For the dumpling, mix all ingredients and knead lightly until a smooth dough has formed.
10. Place in a covered glass bowl and allow to rise in a warm place for an hour.
11. Shape the dough into roughly 30g balls and allow to rise for a second time for 15 minutes.
12. Drop the risen dumplings on top of the chutney allowing a bit of space between each dumpling.
13. Cover with the lid and allow to steam at a low heat for 15 to 20 minutes, or until the dumplings are cooked
through.
14. Serve immediately and enjoy with your family!