Home

>

Mixed Veg Savoury Samp
Mixed Veg Savoury Samp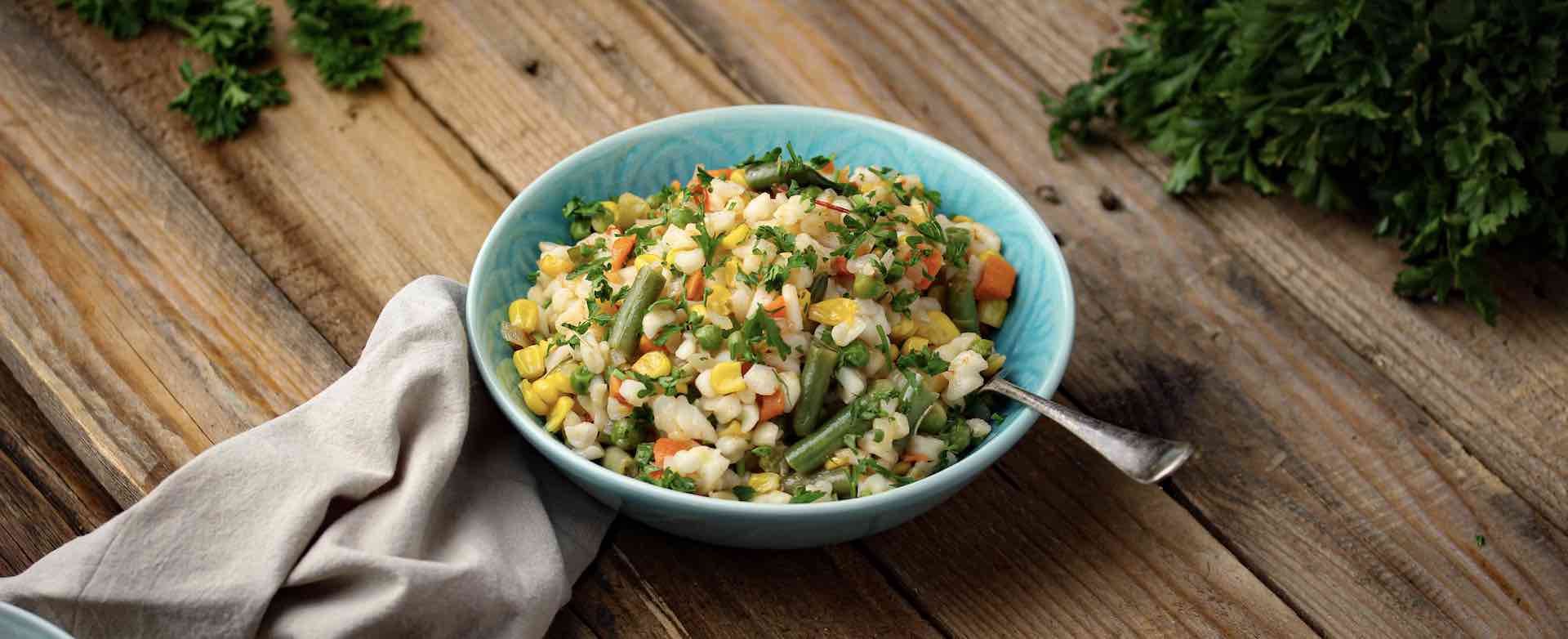 Ingredients
300g Harvestime Mixed Veg
2 cup Instant Samp
800g Chicken Stock
1 TBSP Oil
1 Medium Onion (finely chopped)
1 TBSP Crushed Garlic
½ Red Pepper (diced)
Chopped Parsley
Directions
Prep Time:
Cooking Time:
Serves: 6 
Prepare the Harvestime Mixed Veg as per cooking instructions. Set aside.
In a large pot, pour in the instant samp and chicken stock. Cook for 30 mins stirring occasionally. Remove from heat.
In a medium sized pan, add oil and fry the onion, garlic and rosemary until fragrant.
Add the chopped peppers and fry for a further 5 minutes.
In a large bowl, combine the cooked samp, Harvestime mixed veg, onion and pepper mix. Mix well.
Sprinkle with chopped parsley and serve.
#MakeMealsGoFurther