Home

>

Homemade Chakalaka
Homemade Chakalaka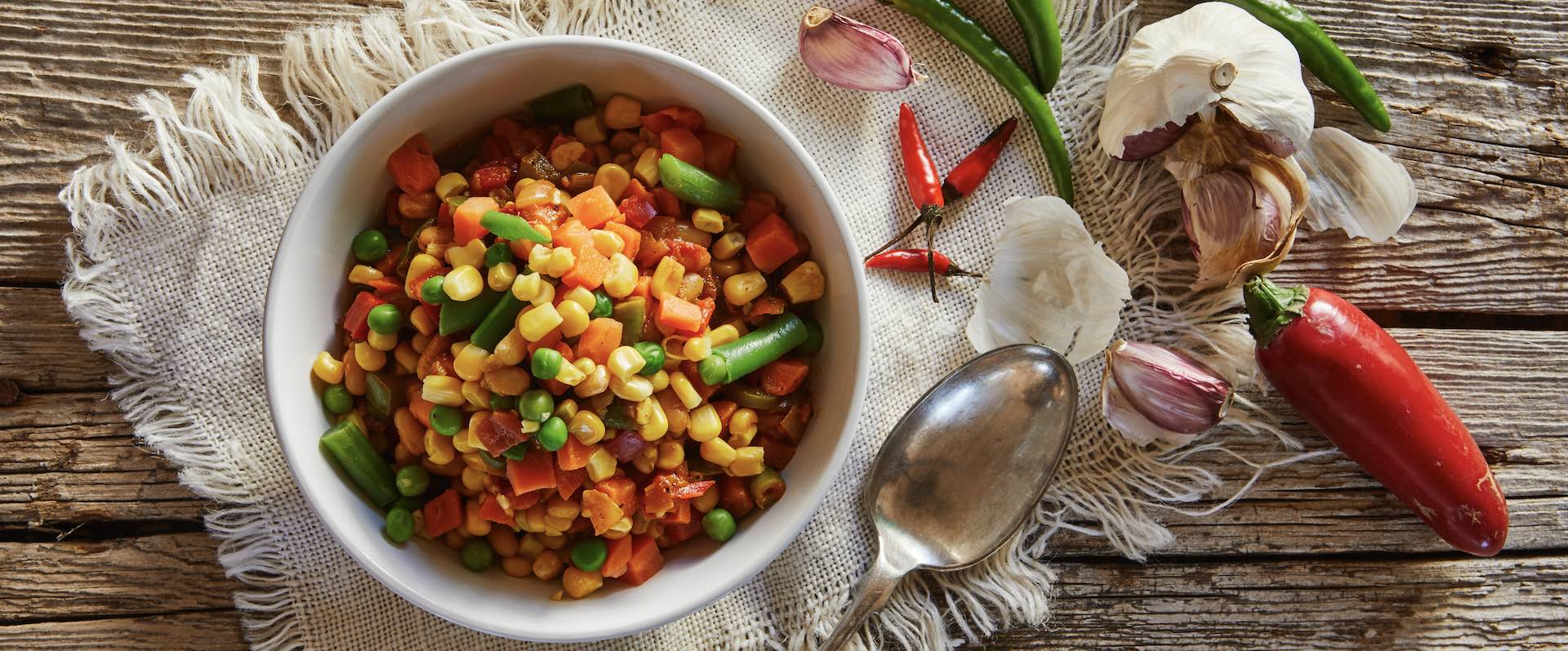 Ingredients
2 Cups Harvestime Mixed Vegetables
1 Cup Harvestime Diced Carrots
1 Cup Harvestime Sweet Corn
125g Butter
2 Onions, diced
4 Large Tomatoes, diced
1 Red Pepper, de-seeded and diced
1 Green Pepper, de-seeded and diced
2 Red Chillies, finely diced
1 Teaspoon Paprika
1 Teaspoon Cayenne Pepper
1 Teaspoon Curry Powder
1 Teaspoon Garlic Flakes
½ Teaspoon Ground Coriander
1 Can Baked Beans in Tomato Sauce
Salt and Pepper to taste
Directions
Prep Time: 15 min
Cooking Time: 35 min
Serves: 6 - 8 portions
Heat a large frying pan with the butter and add the onions.
Fry until soft and translucent.
Add all the other ingredients except the baked beans and cook over a low heat for about 15 minutes.
Stir in the baked beans and allow to cook for a further 10 to 15 minutes until thick but still moist.
Adjust seasoning and cool before serving. 
Perfect for a vegetable side dish