Home

>

Grilled Hake & Sweetcorn Salsa
Grilled Hake & Sweetcorn Salsa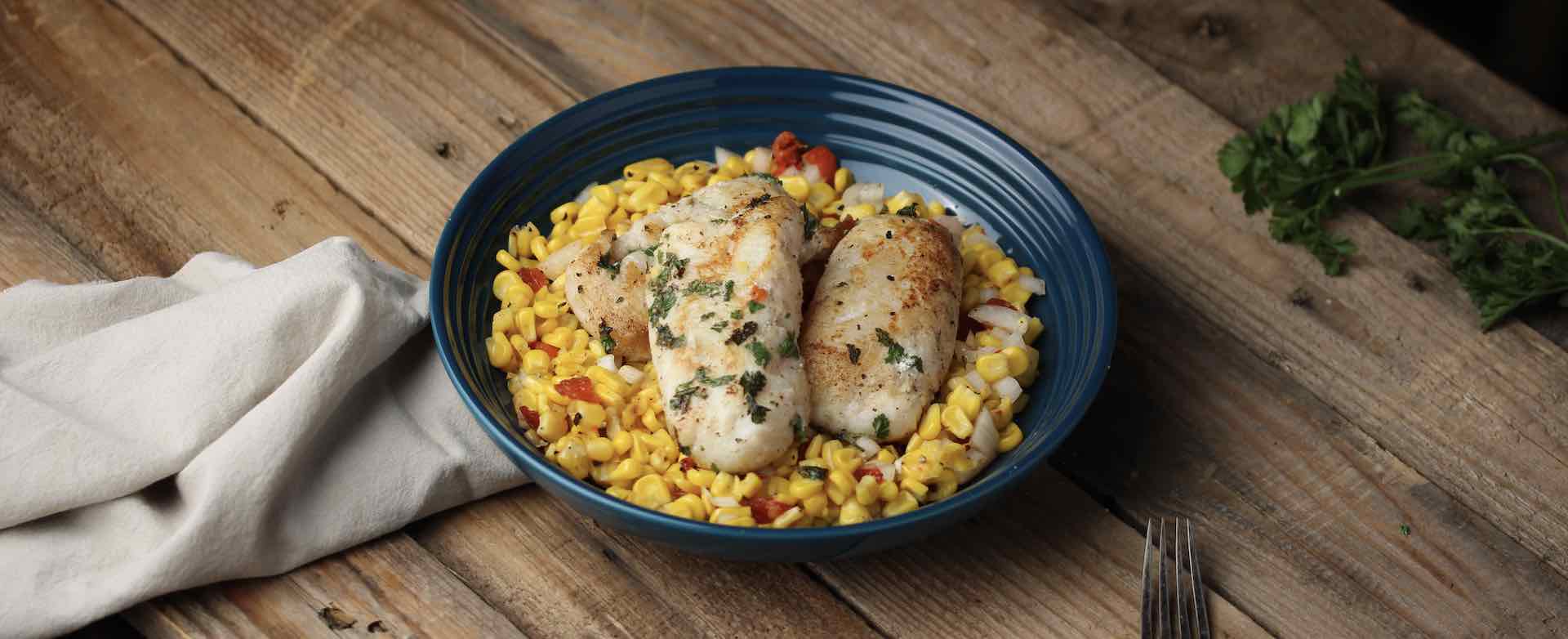 Ingredients
For the Sweetcorn Salsa:

300g Harvestime Sweetcorn
1 Red Pepper ( finely chopped)
1 Onion ( finely chopped)
1 TBSP Sugar
30ml Lemon Juice
Salt & Pepper
6 -8 Hake Fillets
For the Marinade:

1 tsp Crushed Garlic
60ml Lemon Juice
30ml Parsley & Coriander ( finely chopped)
60ml Oil
Salt and Pepper
Directions
Prep Time: 5 minutes
Cooking Time: 40 minutes/ 30 for Marinade
Serves: 6
In a medium size bowl, combine all the marinade ingredients & mix until well combined. Refrigerate.
Gently toss the fish into the marinade and marinate for at least 30 minutes.
Prepare the Harvestime Sweetcorn as per cooking instructions. Set aside to cool.
In a medium size, combine the salsa ingredients and stir well to combine.
Heat up a grill pan on medium heat and gently grill the fish for 6-8 minutes turning a few times to cook thoroughly.
In a large serving dish, toss the salsa over the fish and serve.
#MakeMealsGoFurther