Home

>

Harvestime Sweet Corn Pap
Harvestime Sweet Corn Pap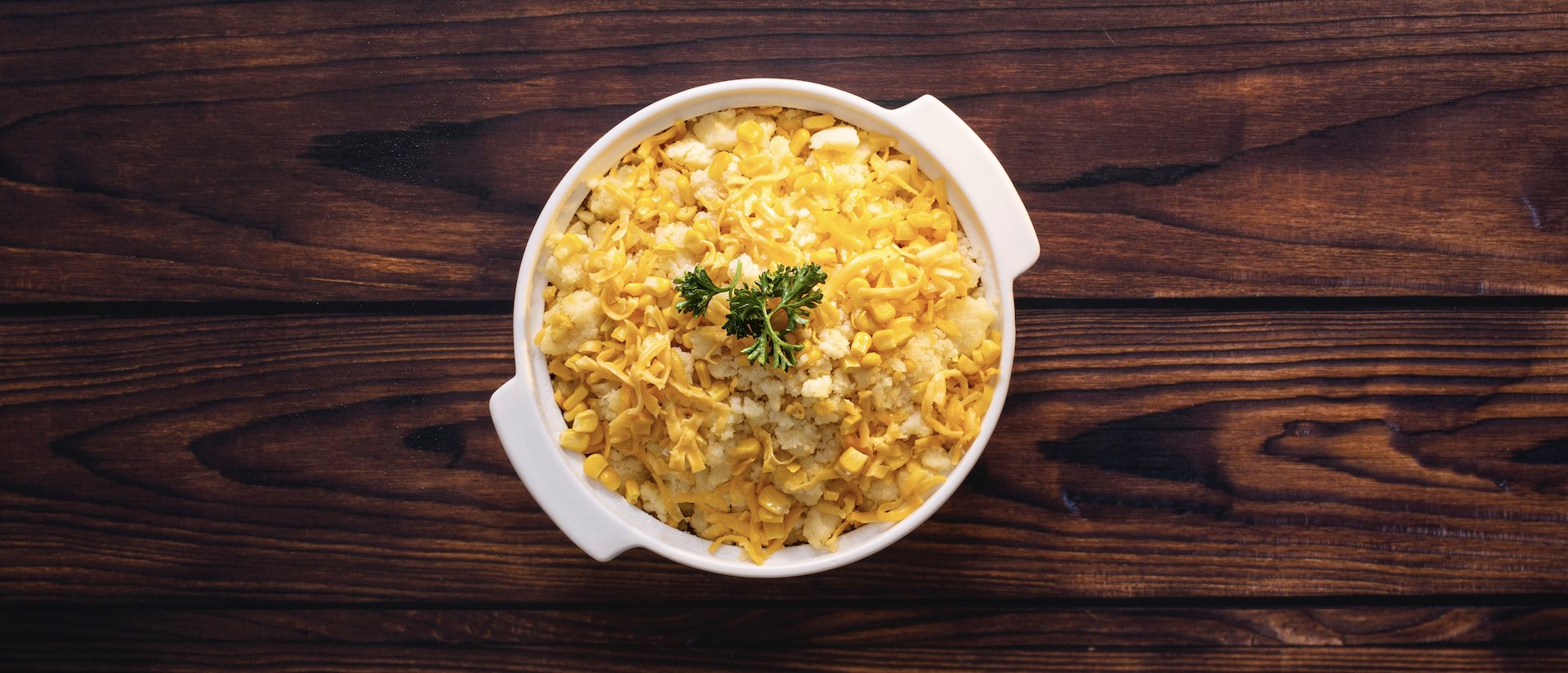 Ingredients
4 cup Water
2 TSBP Aromat
4 TBSP Butter/Margarine
½ cup Grated Cheese
3 cup Maize meal
Directions
Prep Time: 5 - 10 minutes
Cooking Time: 25 - 30 minutes
Serves: 5-6
Heat up the water to a gentle boil.
Season the water with Aromat, add the butter and mix until melted.
Add the Harvestime Sweet Corn to the boiling water and let it simmer for 2 minutes.
Add the cheese and stir until melted.
Add the maize meal bit by bit, stirring rapidly to combine the maize meal and the water.
Mix the pap vigorously making sure there are no lumps. Cover with lid and cook for 10mins. Add hot water if mixture is too stiff.
Stir the pap again, and cook for an additional 10 mins over low heat.
Serve while warm and enjoy.
#MakeMealsGoFurther