Home

>

Harvestime Festive Potato Salad
Harvestime Festive Potato Salad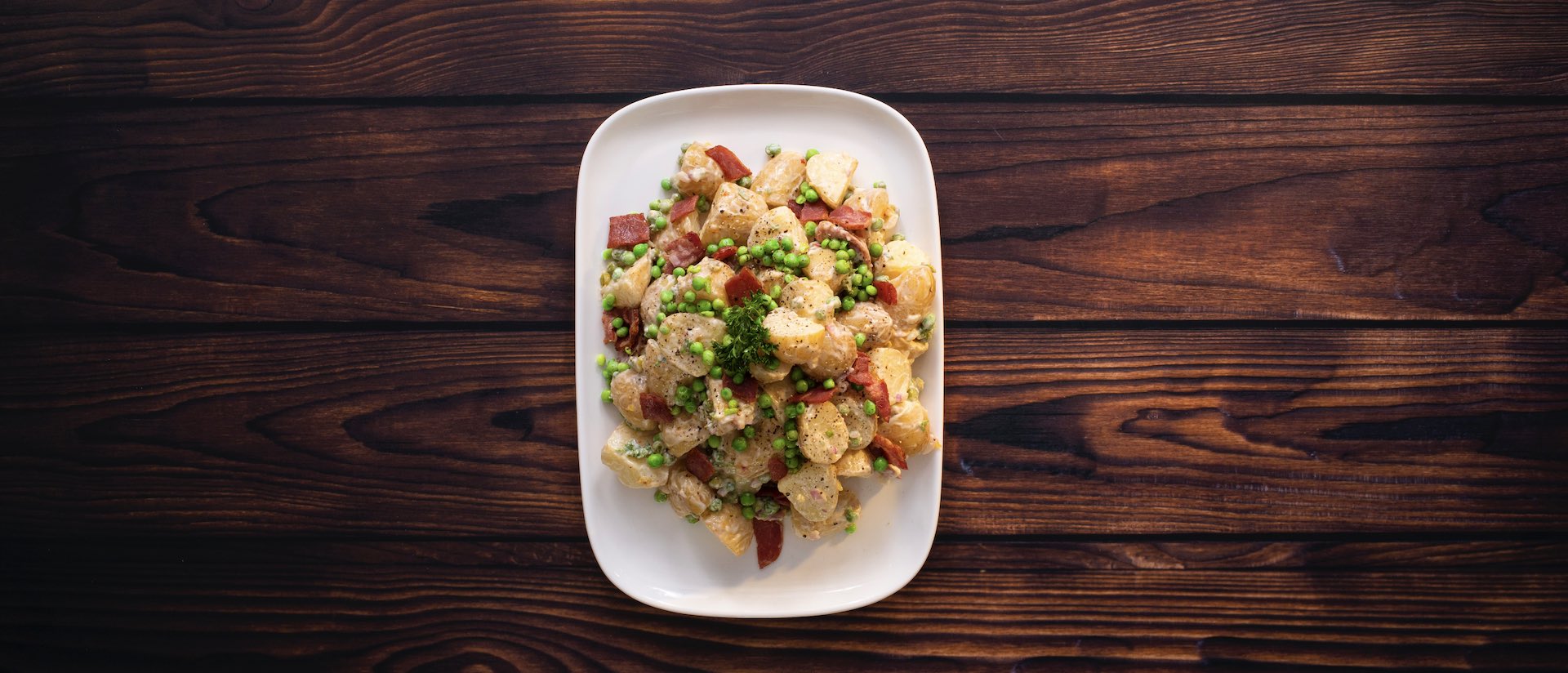 Ingredients
500g Potatoes
1 cup Bacon (chopped in cubes)
½ Red onion (finely chopped)
4 TBSP Mayonnaise
Chopped parsley (finely chopped)
1 tsp Garlic Salt
Pinch of crushed Black Pepper
Directions
Prep Time: 10 -15 minutes
Cooking Time: 20 -25 minutes
Serves: 3 -4
Prepare the Harvestime Peas as per cooking instructions. Set aside to cool.
Cut the potatoes to even sizes, and place in a pot covered with water and generously seasoned with salt.
Boil potatoes for 12-15 minutes, drain the water and put aside to cool.
Heat up a saucepan with oil and fry the bacon until crispy. Set aside and drain oil on paper towel.
In a large bowl, add the potatoes, peas, bacon, and red onion.
Add the mayo and sprinkle in the parsley, garlic salt and black pepper and stir gently to combine.
Serve and enjoy.
#MakeMealsGoFurther