Home

>

Harvestime Festive Chicken Akni
Harvestime Festive Chicken Akni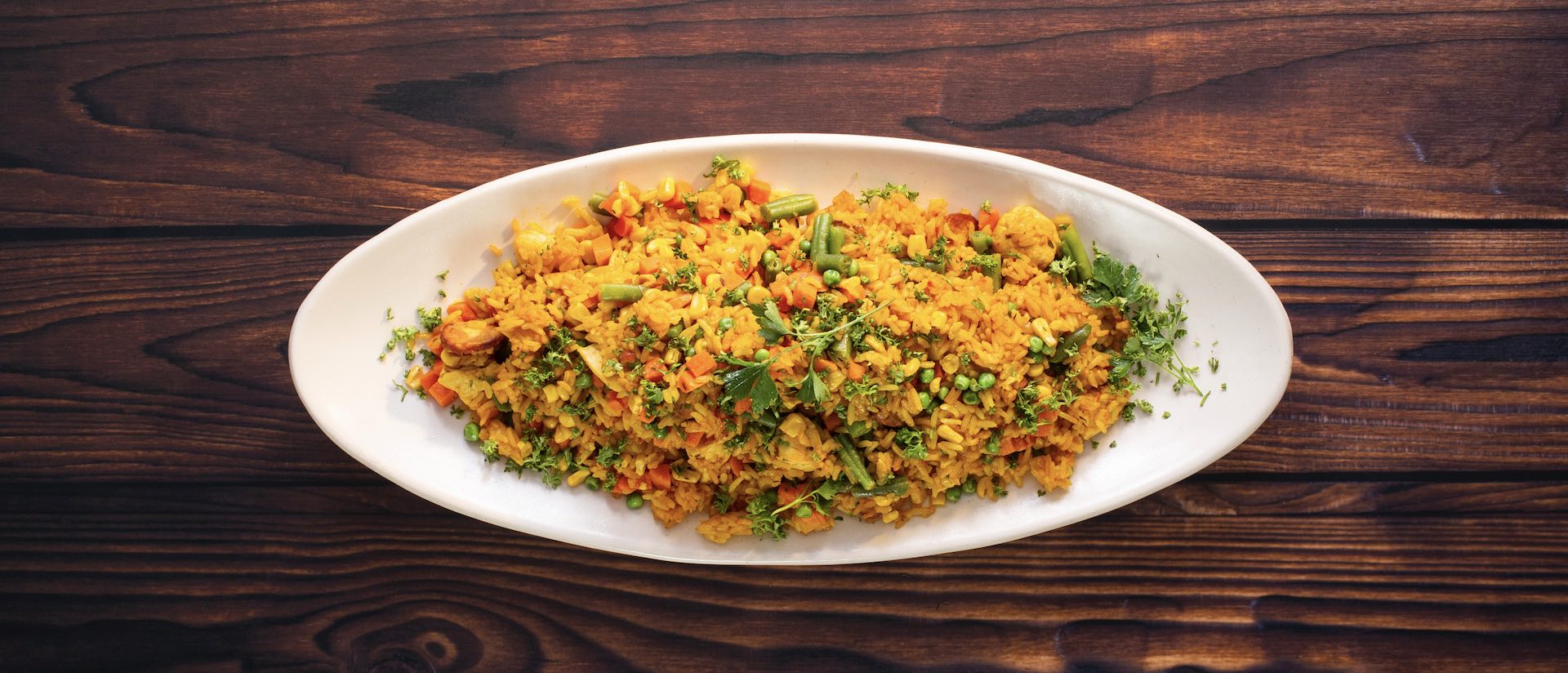 Ingredients
4 Chicken breasts (cut into cubes)
2 Russians Sausgages (cut into discs)
2 TBSP Olive oil
1 large onion (finely chopped)
1 TBSP Crushed garlic
½ tsp ground turmeric
½ tsp ground coriander
½ tsp ground cumin
½ tsp smoked paprika
1 tsp Dried thyme
3 cups Rice
900ml Chicken stock
1 canned diced tomato
30ml Lemon Juice
Salt and pepper
Chopped Parsley
Directions
Prep Time: 15 - 20 minutes
Cooking Time: 20 -30 minutes
Serves: 5 -6 
In a medium saucepan, on medium heat, fry the chicken, but not fully cooked. Set aside.
Fry the russian discs until golden, then set aside.
In a large saucepan, on medium heat, sauté the onion for 5 minutes. Add the garlic and fry for another 2 minutes.
Add the spices and fry for an additional 2 minutes. The spices should be fragrant, but not burnt.
Add the rice to the mixture and mix well. Pour in the white wine, let it reduce for a few minutes.
Add your diced tomatoes to the rice, followed by the chicken stock (add gradually) and chicken pieces. Let it simmer for 10 minutes.
Add the Harvestime mixed veg to the rice, and and let is cook for a further 10 minutes.
Once the rice is cooked, stir in the lemon juice, salt and pepper (if necessary) and transfer to a large serving dish. Sprinkle with parsley and enjoy.
#MakeMealsGoFurther