Home

>

Festive Cheesy Veg Bake
Festive Cheesy Veg Bake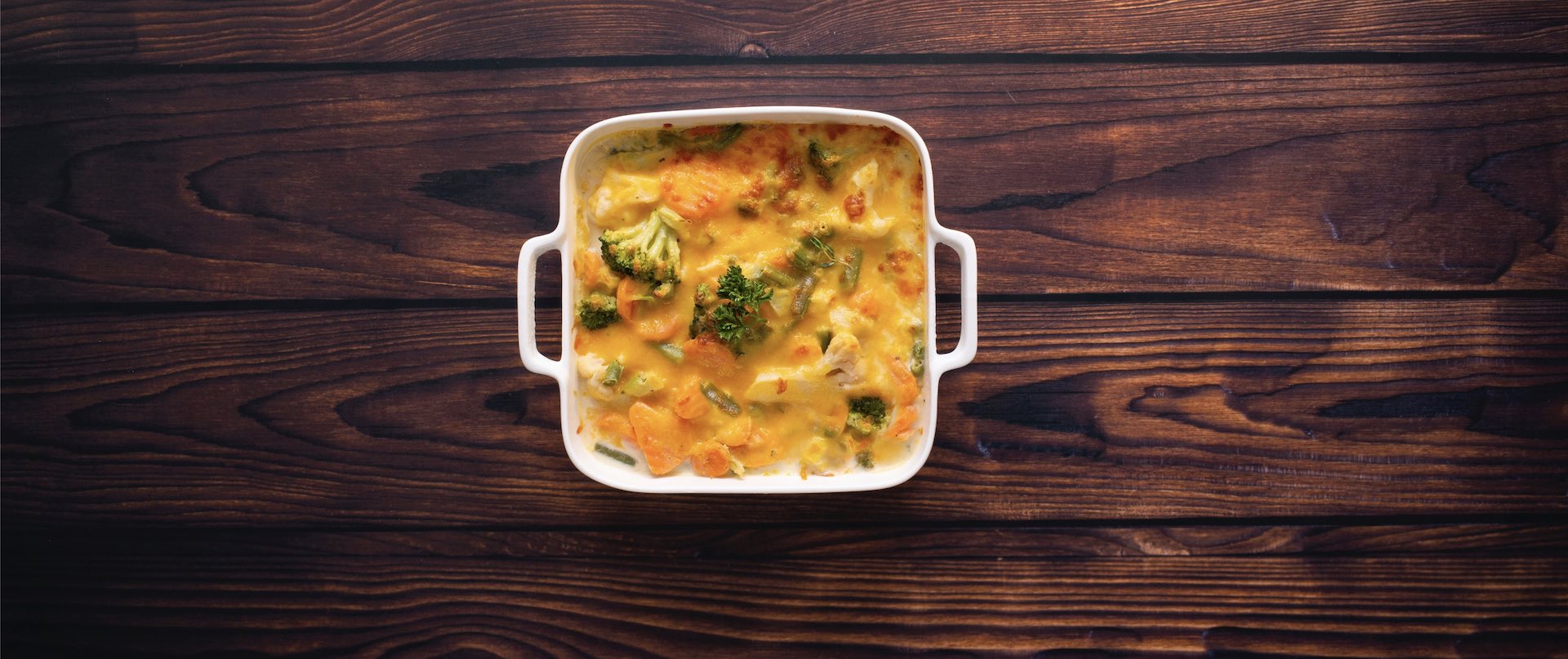 Ingredients
4 TBSP Butter
Crushed Garlic
Mixed herbs ( Thyme, oregano, parsley, etc.)
4 TBSP Flour
200ml Milk
100g Cheddar cheese
Salt and Pepper
100g Cheddar Cheese
Parsley (finely chopped)
Directions
Prep Time: 10 minutes
Cooking Time: 15 - 20 minutes
Serves: 4
Prepare the Harvestime Country mix as per cooking instructions. Set aside.
In medium saucepan, over medium heat, melt the butter.
Add the crushed garlic and herbs and sauté for 2 mins.
Add the flour to the melted butter and stir continuously until the mixture is well combined. Do this for 2 minutes.
Whisk in the milk bit by bit, and stir vigorously as the sauce thickens to remove any lumps. The mixture should be smooth.
Stir in the cheddar cheese until melted. Season with salt and pepper. Simmer for 3minutes on low heat.
In an oven proof dish, add the cooked Harvestime country mix vegetables, and drizzle over the cheese sauce. Gently mix until well combined.
Sprinkle cheese over the mixture, and bake for 15mins in a 180°C oven or until golden brown on top.
Remove from oven, cool down slightly and serve while warm.
#MakeMealsGoFurther