Classic Kasi Kota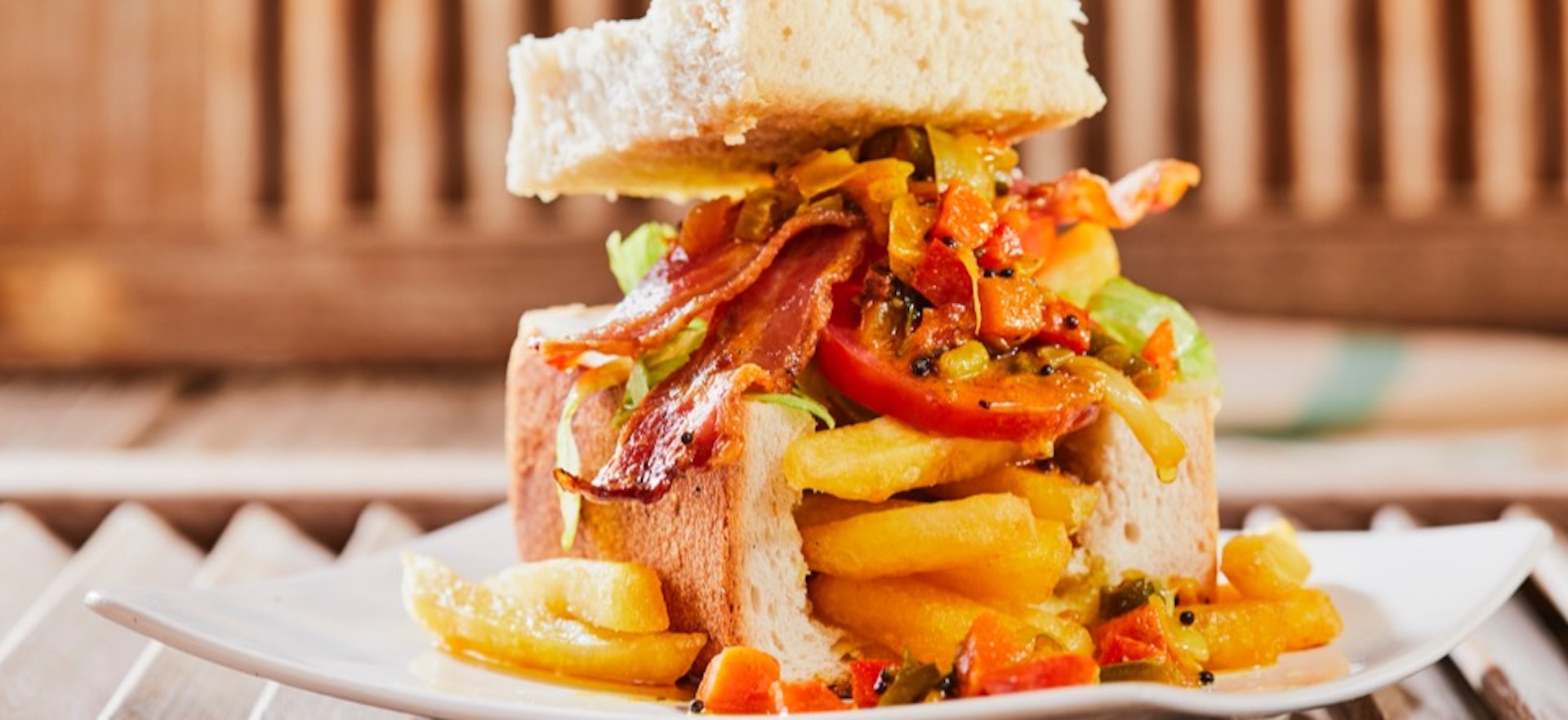 Ingredients
3 Cups Harvestime Chips
80ml White Vinegar
1 Whole White Bread
50g Butter or Margarine
500g Streaky Bacon or any sausage such as a Russian, Vienna, Cheese Griller
400g Achar
100g Iceberg Lettuce, Thinly Shredded
2 Tomatoes, Thick Slices
Directions
Prep Time: 5 - 10 min
Cooking Time: 25 - 30 min
Serves: 4
If using bacon, place it on an oven tray and bake until crispy.
If using sausage, cook in hot oil until golden brown. Drain excess oil and slice in half vertically.
Pre-heat oil in a deep-fat fryer or large pot.
Fry the chips until just golden.
Drain excess oil and sprinkle with salt and a generous helping of vinegar.
Slice Bread into quarters, split open and lightly butter.
Layer the bread with chips, bacon/sausage, achar, lettuce and tomatoes.
Close the bread and press lightly before serving with a salad of your choice.