Home

>

Chicken, Corn & Cabbage Salad
Chicken, Corn & Cabbage Salad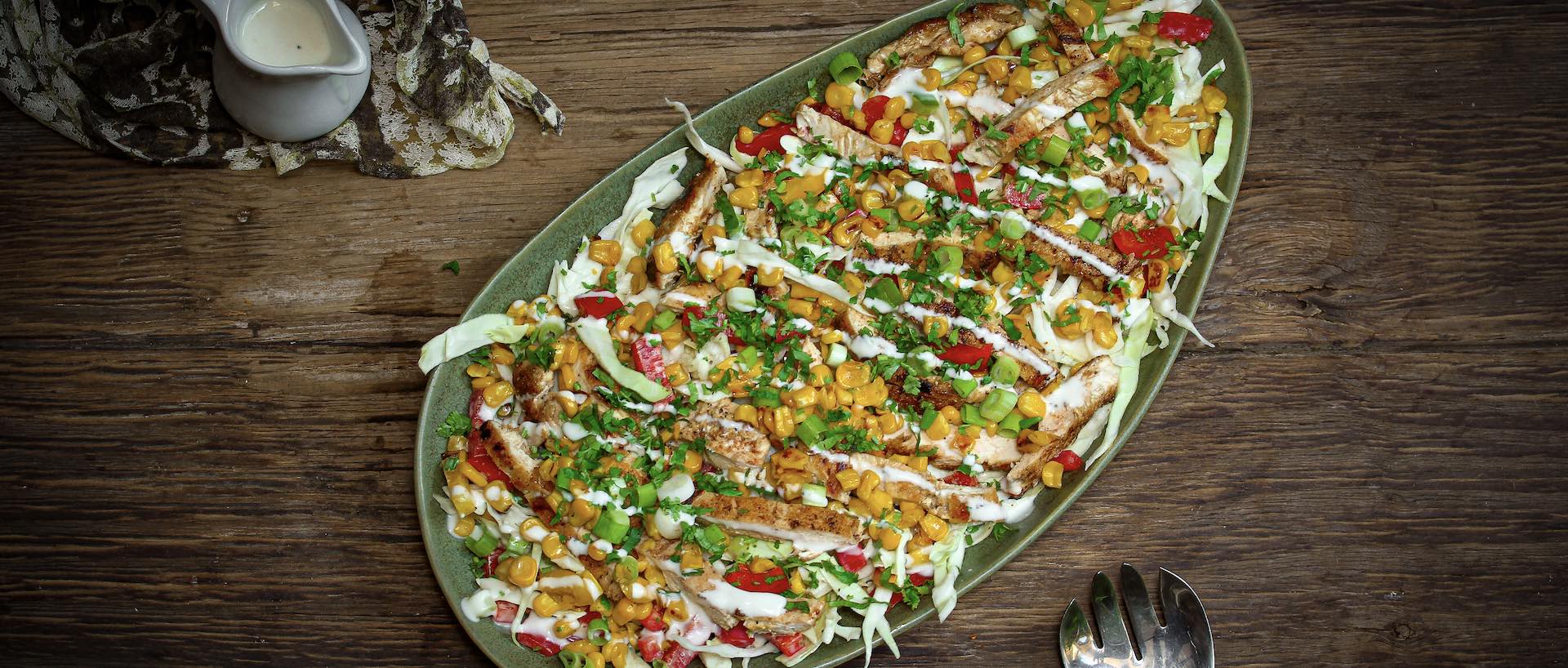 Ingredients
1 cup Harvestime Corn
3 Chicken Fillets
2 tablespoons Oil
Blob of margarine
1 teaspoon chilli powder
1 teaspoon paprika
1 teaspoon mixed herbs
1 teaspoon garlic powder
Chopped spring onions
Chopped coriander
300 grams Chopped mixed peppers
400 grams Chopped cabbage – add more if you enjoy cabbage
For the Dressing:
1 cup mayo 
2 teaspoons garlic and herb seasoning
1 teaspoon lemon juice
1 teaspoon paprika
Salt and pepper to taste
Directions
Serves: 4 - 6
Prep Time: 5 minutes
Total Time: 35 minutes
Combine the paprika, mixed herbs, garlic powder, salt and pepper and rub onto the chicken fillets.
Heat oil in a pan and fry the chicken about 4 minutes per side until cooked through, remove from the pan and once cooled, thinly slice the chicken.
To the same pan add more a blob of margarine and fry the corn until slightly charred and cooked.
Combine all the dressing ingredients and mix well.
Place the cabbage, mixed peppers and corn onto a large platter and top with the sliced chicken, drizzle with the dressing, spring onions and chopped coriander and enjoy.
#MakeMealsGoFurther