Beef Stir Fry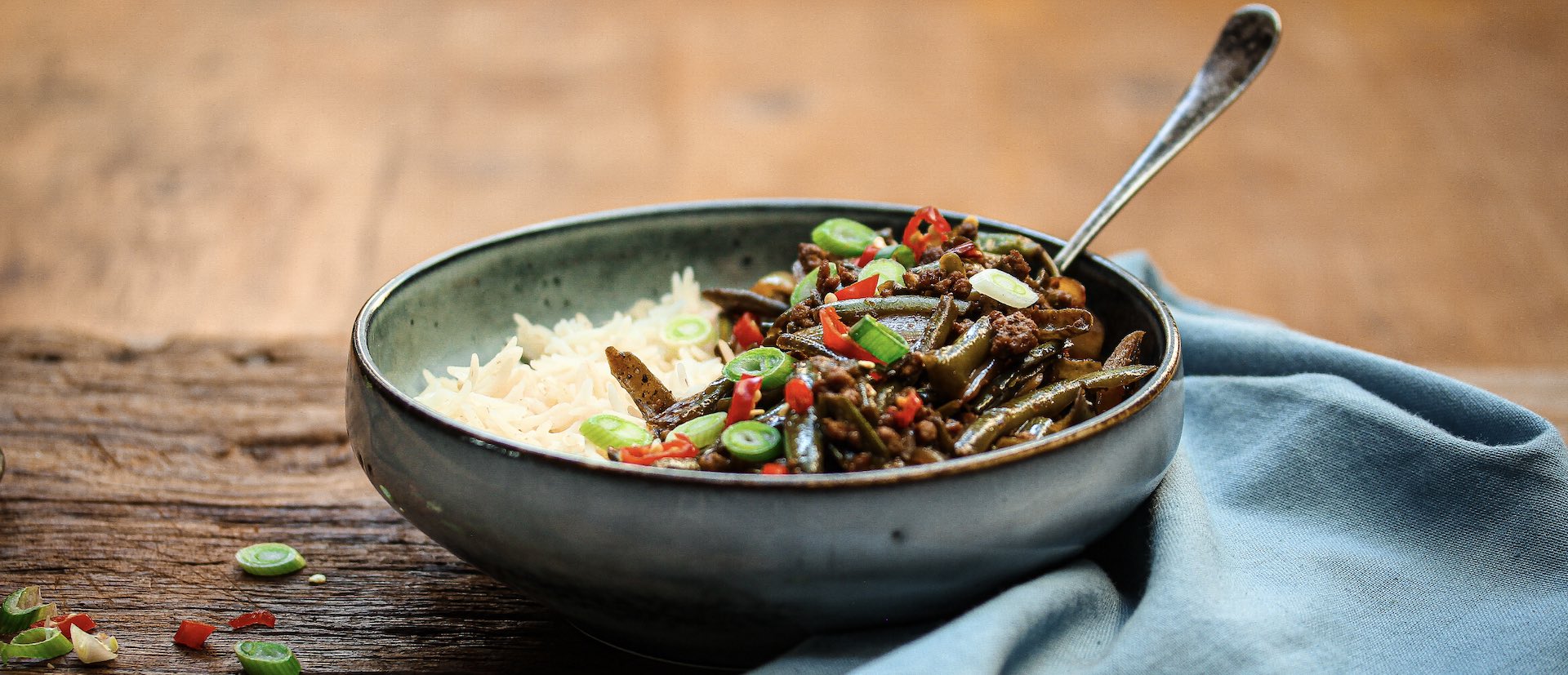 Ingredients
750 grams Harvestime Green Beans
1kg Beef Mince
2 tablespoons oil 
1 large onion Sliced thick
3 teaspoons garlic
1 bunch spring onion chopped
75 ml soy sauce
75 ml sweet chilli sauce
2 teaspoons water
Salt and pepper to taste
Pap
Directions
Serves: 6-8
Prep Time: 5 minutes
Total Time: 40 minutes
Combine the soy sauce, sweet chill sauce and water and mix well
To a large pan, add oil and fry the beef mince until water has dried and mince has browned, now add
the garlic and onions and green beans and mix well.
Cook for about 15- 20 minutes until the green beans are cooked.
Add the spring onions and mix well and remove from the heat.
Garnish with more spring onions and serve with rice.
Enjoy with your family.
#makemealsgofurther